The PDO "Kalamata" organic is a Greek extra virgin olive oil of early harvest that highlights the unique characteristics of a variety of Koroneiki. This variety has existed in the sacred land of ancient Olympia for thousands of years and after a careful process of oiling, it brings out rich aromas as well as a balanced taste. The warm and stable climate in combination with the excellent soil composition of our region, are responsible for the unique taste of PDO "Kalamata" organic which will be unforgettable.
An olive oil with strong personality, intense aroma, light green color and unique taste!

Protected Designation of Origin 'Kalamata'.

Certified as Bio.

From selected olive trees of the Farm.

Single variety "Koroneiki".

Very low acidity.

From carefully hand-selected fruits.

Cold pressing of less than 24 hours.

Limited quantity.
Available in glass bottle of 500ml.

Individual box.
Content: 500ml
Bottles per case: 12
Cases per pallet: 40
Layers per pallet: 4
Layer's height: 28 cm
Case dimensions (in cm): 28x32x21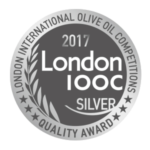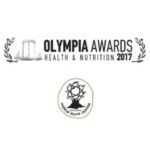 Extra Virgin Olive Oil at its best
Our olive oil is of a very high quality and it is produced through sustainable process.
The way we cultivate, collect and mill the olives helps in order
to produce this unique olive oil.
The taste, the aromas and the natural characteristics of our
olive oil are preserved intact.
We use techniques and materials that do not harm the environment.
We cultivate in an organic way for more than 20 years.
"The olive tree is the richest gift of heaven"
Address

Rodia Village, Κυπαρισσία
24500 Trifylia, Messinia Greece