Greek Pony Farm's Kalamata olives meet the E.U. specifications, in every step from cultivation to standardization.
Protected Designation of Origin "Kalamata".

Processed in a natural and traditional way.

From carefully hand-selected fruits.

Unique taste, natural colour, characteristic shape.
Available in jar 200gr net weight.
Content: 200gr (drained weight)
Jars per case: 12
Cases per pallet: 99
Layers per pallet: 9
Layer's height: 12 cm
Case dimensions (in cm): 12x30,5x 23,5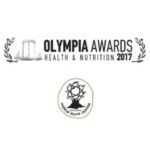 Kalamata Olives

for health, vitality and longevity
Our variety allows us to make a difference in our quality of life.
Kalamata olives play a vital role in the Meditteranean diet for thousands of years.
Doctors and nutritionists consider the olives as one of the
most healthy snacks in the planet and this is because
they are rich in sodium, good fat and contain natural antioxidants.
Kalamata olives contain a variety of vitamins and minerals
that are beneficial for our body and they are rich in iron and vitamin A.
Frequent consumption of Kalamata olives can reduce the risk
of cardiovascular disease and many forms of cancer.
"The olive tree is the richest gift of heaven"
Address

Rodia Village, Κυπαρισσία
24500 Trifylia, Messinia Greece